5-Star customer service with a personalized, honest, and convenient auto service experience

Come See Us for a Full Vehicle Inspection! We Check Everything to Include; Brakes, Suspension

We offer a FREE Battery, Starter, and Alternator inspection*! We are a Trusted Interstate Battery

FREE safety first brake inspection! What are your brakes telling you? Grinding, squeaking, shaking?

Come See Us for a FREE steering and suspension component visual inspection! If your vehicle becomes

With every Oil Change, we offer a FREE Full visual Inspection - Tires, Fluids, Brakes, etc. Oil is the lifeblood

Depending on the vehicle you have, your vehicle's Timing Belt should be changed between 60k-100k miles.
Why Is an Oil Change Important?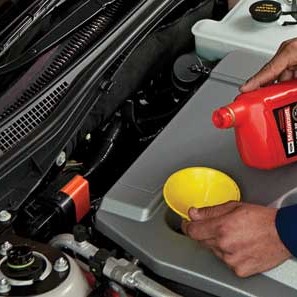 Oil is known as the lifeblood of your vehicle which means that a regularly scheduled oil change is one of the most vital services for extending the life of your vehicle.
These are a few major reasons why an oil change for University Place vehicle owners is crucial for maintaining smooth operation of your vehicle:
Provides lubrication among moving engine parts
Protects against corrosion on internal components
Cools engine components
Cleans deposit and contaminate buildups
Provides protective coating to reduce wear of metal surfaces
Proactive oil change service will help keep the engine working at optimal performance and help prevent future costly repairs.
If you are a vehicle owner in University Place searching for a locally owned full-service shop to provide an oil change near me, call today to schedule an appointment with us. With every oil change we offer a free full visual inspection.
Oil Change Services Near the University Place Area
One of the most important factors of good car care is timely oil change service.
With the complexity of a vehicle engine and its many different moving parts, an oil change service will help keep the thousands of moving parts lubricated to prevent excessive wear and tear on your vehicle.
If you do not have an alert monitoring system, you can check your owner's manual for specific oil change service requirements, or ask our mechanics for a suggested schedule to follow to ensure:
Best possible gas mileage efficiency
A long engine life
Reduction in harmful emissions
Overall improved engine performance
Call today to schedule oil change service near University Place!
Why is My Car Leaking Oil?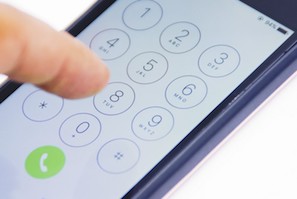 If you have noticed that your car in University Place is leaking oil when parked, or you can see an oil leak on your driveway, we strongly recommend calling us at once to schedule an oil leak repair to avoid future high-cost repairs.
Can you drive a car with an oil leak? Driving your vehicle with an oil leak can become potentially dangerous because it may create a hazardous fire.
If you have a major oil leak and your vehicle in University Place is losing oil, these are a few signs that could alert you to that fact:
Blue smoke puffing from the tailpipe
Smell of burnt oil
Smoke emerging from the engine underneath the hood
Visual driveway oil spots
To reduce the risk of major engine repair bills resulting from an oil leak, it is important to take your vehicle in for immediate service.
Call Full Throttle Auto Service, a locally owned and operated full-service auto shop, for repair by our expert service professionals. 206-331-6475