5-Star customer service with a personalized, honest, and convenient auto service experience

Come See Us for a Full Vehicle Inspection! We Check Everything to Include; Brakes, Suspension

We offer a FREE Battery, Starter, and Alternator inspection*! We are a Trusted Interstate Battery

FREE safety first brake inspection! What are your brakes telling you? Grinding, squeaking, shaking?

Come See Us for a FREE steering and suspension component visual inspection! If your vehicle becomes

With every Oil Change, we offer a FREE Full visual Inspection - Tires, Fluids, Brakes, etc. Oil is the lifeblood

Depending on the vehicle you have, your vehicle's Timing Belt should be changed between 60k-100k miles.
Why Is an Oil Change Important?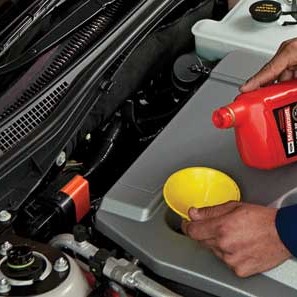 An oil change is one of the easiest and least expensive ways to keep your car running smoothly for years to come. You've likely spent a lot of money on your car, so why not do what you can to keep it running smoothly?
The oil in your car has several jobs. First, it's responsible for keeping all of the moving parts properly lubricated. Think of parts like the valves or pistons. Without oil, they produce more friction, seize up, and in extreme cases damage your engine. Second, the oil creates a barrier between the metal parts in your car and helps to prevent wear on them. Keeping the oil clean - by way of an oil change - keeps the metal parts from wearing too soon and ultimately keeps them from needing to be replaced for longer.
Don't worry if you aren't an oil change expert, we've got you covered. For those of you who know a thing or two about oil, we offer three grades of oil for oil changes:
Conventional
Synthetic blend
Fully synthetic
Contact Full Throttle Auto Service near Steilacoom today and schedule your next routine oil change.
Oil Change Services Near the Steilacoom Area
Let us handle the dirty work of an oil change. Even if you know how to do it yourself, why not take a break and let us handle the details for you.
How often you need an oil change can be a hotly debated topic. Your vehicle manufacturer will have their recommendations and you'll everyone you ask may give you a different answer! It does depend on how you drive, where you drive, and the driving conditions. The good part about an oil change is you won't risk anything by getting it done too soon (except maybe a few bucks). Conventional wisdom says every 3,000 miles, but with newer cars, given the right conditions, that could go up closer to 3,000 to even 10,000 miles! When in doubt, check your vehicle manual or give us a call and we can look it up for you.
Remember, having your oil changed on a standard basis has the following benefits:
Longer engine life
Less harmful emissions
Improved engine performance
Better gas mileage
A cleaner engine
Give us a call at 206-331-6475 to find out more or to schedule your next oil change.
Why is My Car Leaking Oil?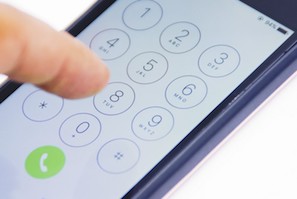 You're on your way to an appointment and as you approach your car you see the dreaded black of an oil leak. This is never a good thing. Even a small leak, if not properly addressed, can turn into a large engine leak quickly. Your best bet is to get it inspected by a qualified technician as soon as possible.
If you are in Steilacoom you can give us a call and bring your vehicle to us so we can inspect it. Watch for some of these other signs that something isn't right:
Smoke from the engine (under the hood)
Burnt oil smell
Driveway oil spots
Tailpipe puffing bluish smoke
For those that live or work in the Steilacoom area, give us a call at 206-331-6475 and we can schedule a time for you to get things checked out.