5-Star customer service with a personalized, honest, and convenient auto service experience

Come See Us for a Full Vehicle Inspection! We Check Everything to Include; Brakes, Suspension

We offer a FREE Battery, Starter, and Alternator inspection*! We are a Trusted Interstate Battery

FREE safety first brake inspection! What are your brakes telling you? Grinding, squeaking, shaking?

Come See Us for a FREE steering and suspension component visual inspection! If your vehicle becomes

With every Oil Change, we offer a FREE Full visual Inspection - Tires, Fluids, Brakes, etc. Oil is the lifeblood

Depending on the vehicle you have, your vehicle's Timing Belt should be changed between 60k-100k miles.
Why Is an Oil Change Important?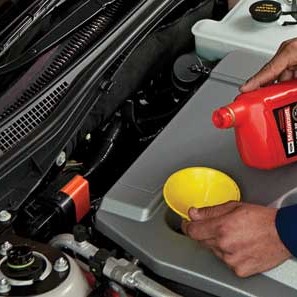 Here at Full Throttle Auto Service, we refer to oil as the lifeblood of your vehicle. That's why an oil change is one of the most important procedures Spanaway vehicle owners can do to keep your vehicle running smoothly. As one of the easiest maintenance items to take care of, it's also the one that is the easiest to forget to do!
The overall health of an engine depends on timely, routine oil changes. Your vehicle's engine oil plays a big role in keeping your engine cool. It also lubricates moving parts, prevents corrosion on engine components, cleans deposits that have built up within the engine, and helps to prevent wear by forming a protective barrier around metal surfaces.
An oil change service includes the following grades of oil:
Conventional
Synthetic blend
Fully synthetic
If you reside in or commute to the Spanaway area and are looking for an oil change near me, head on over to Full Throttle Auto Service!
Oil Change Services Near the Spanaway Area
How frequently should Spanaway residents bring their vehicle in for oil change services? There are several factors to consider such as the vehicle's age, your normal driving habits, and your driving style. A lot of the late model cars even have an oil life monitoring ability that alerts you if an oil change service is due.
The intervals between oil changes vary greatly and can range from 1K to 15K miles or 3 to 6 months. Your owner's manual will be your best resource, or we are happy to look up the information for you.
Spanaway residents are sure to enjoy the benefits that an oil change service provides, including:
Improved engine performance
Increased fuel efficiency
Lengthened engine life
A decrease in harmful emissions
A cleaner engine
Also, it's important to note that your engine oil performs up to 40% of the engine's cooling. Stop by, request an appointment, or give us a call today. 206-331-6475.
Why is My Car Leaking Oil?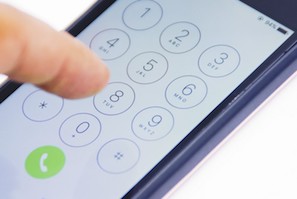 An oil leak should never be taken lightly. Before a small oil leak turns into a major oil leak, let our auto service professionals do a visual inspection for the purpose of determining where the oil is coming from and why it is leaking. By addressing the oil leak as soon as possible, you may be able to prevent more expensive repairs later.
We understand that most Spanaway vehicle owners don't make a habit out of checking oil levels every day. Here are some of the obvious signs that your vehicle is losing oil:
Oil spots (wet or dry) on the driveway
Smoke seeping out under the car's hood
Burnt oil smell
Tailpipe blowing bluish smoke
If you live in the Spanaway area and you are dealing with an oil leak, we can help. Call Full Throttle Auto Service at 206-331-6475.