5-Star customer service with a personalized, honest, and convenient auto service experience

Come See Us for a Full Vehicle Inspection! We Check Everything to Include; Brakes, Suspension

We offer a FREE Battery, Starter, and Alternator inspection*! We are a Trusted Interstate Battery

FREE safety first brake inspection! What are your brakes telling you? Grinding, squeaking, shaking?

Come See Us for a FREE steering and suspension component visual inspection! If your vehicle becomes

With every Oil Change, we offer a FREE Full visual Inspection - Tires, Fluids, Brakes, etc. Oil is the lifeblood

Depending on the vehicle you have, your vehicle's Timing Belt should be changed between 60k-100k miles.
Why Is an Oil Change Important?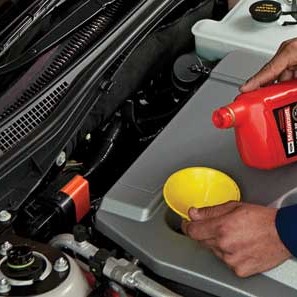 Oil is important for your vehicle to run smoothly and get you where you want to go. It's one of the least expensive things you can do regularly to your car that will extend its life. However, it can be also hard to remember to do! Let us help you when it comes to your vehicle and its oil changes.
Regular oil changes are what your car engine must have to run smoothly. Clean oil lubricates the moving parts of your engine and helps to prevent corrosion or deposits from building up on them, ultimately shortening their life.
Our three types of oil that we typically use for oil changes are:
Synthetic blend
Conventional
Fully synthetic
For those that live or work in the South Hill area, come give us a visit. We can get you back on the road quickly and also provide any other vehicle services you might need.
Oil Change Services Near the South Hill Area
One of the questions that come up a lot is "how often do I need an oil change service?" It is a good question and there are a few factors that you should consider before you decide. The first place to look is in the manual that came with the car. If you don't have one, just look it up online. Your vehicle manufacturer will give you a baseline recommendation for how frequently you want to get an oil change service.
Another thing to consider is the individual use of the vehicle itself. Do you travel long distances each day, or take frequent short trips. What type of driver are you? Do you like to get up and go or are you more likely to slowly get up to speed? The more stress you put on your engine, the more frequently you should get an oil change.
In general, 3,000 miles is a good rule of thumb. An oil change service is one of those things that you can't do too often. It's just good for your car. When in doubt, just give us a call and we can help determine the right schedule for you to be on.
For those that live or work near South Hill, getting an oil change from us is a good bet as we are close to the South Hill area. Our oil change service will benefit your engine with:
Lengthened engine life
A decrease in harmful emissions
A cleaner engine
Improved engine performance
Increased fuel efficiency
Give us a call at 206-331-6475 to schedule your next oil change service with our shop near the South Hill area.
Why is My Car Leaking Oil?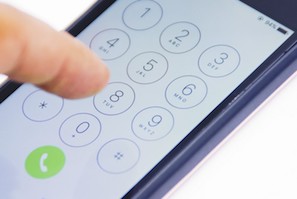 It's always important to take an oil leak seriously. Try and determine where it is coming from and how much oil is leaking. A small amount will allow you to drive to the shop, however, larger amounts and you may need to add oil or get your vehicle towed to prevent further damage from a lack of oil.
Here are some rather obvious indications that you may have an oil leak that should be checked out at your quickest convenience:
Oil spots (wet or dry) on the driveway
Tailpipe blowing bluish smoke
Smoke seeping out under the car's hood
Burnt oil smell
Contact our garage near the South Hill area at 206-331-6475.