5-Star customer service with a personalized, honest, and convenient auto service experience

Come See Us for a Full Vehicle Inspection! We Check Everything to Include; Brakes, Suspension

We offer a FREE Battery, Starter, and Alternator inspection*! We are a Trusted Interstate Battery

FREE safety first brake inspection! What are your brakes telling you? Grinding, squeaking, shaking?

Come See Us for a FREE steering and suspension component visual inspection! If your vehicle becomes

With every Oil Change, we offer a FREE Full visual Inspection - Tires, Fluids, Brakes, etc. Oil is the lifeblood

Depending on the vehicle you have, your vehicle's Timing Belt should be changed between 60k-100k miles.
Why Is an Oil Change Important?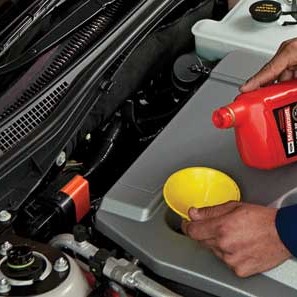 If you understand exactly what engine oil does, it's not hard to see why a routine oil change service is one of the best things you can do for maintaining your vehicle.
Puyallup vehicle owners may not realize that all of the moving parts within the engine create friction...which in turn creates heat. The primary goal of engine oil is to reduce this friction while also absorbing any heat that is emitted. When you put off an oil change, over time the old oil can wear out and break down which means is it less capable of lubricating parts and consuming heat.
The following oil grades are available for oil changes:
Conventional
Synthetic blend
Fully synthetic
Looking for an oil change near me in Puyallup? Choose Full Throttle Auto Service!
Oil Change Services Near the Puyallup Area
As we mentioned, ignoring or putting off an oil change service can lead to a plethora of engine problems. These can include issues from voiding your vehicle's warranty to warping internal components, blowing a head gasket, and the ultimate, total engine failure.
While oil changes should regularly be done, "how often" is generally based on the make, model, and age of the vehicle. The oil change schedule for older cars are often based on miles driven, and newer model vehicles may be equipped with an oil-life monitoring system.
Where, why, and how you drive your car around the Puyallup area, along with your normal driving habits can also influence oil change intervals. Under the following conditions, your vehicle may require a severe service plan:
Mostly short trips (under 5 miles)
Excessive stop-and-go conditions (think freeway)
Transporting heavy loads
Towing trailers
Give us a call, or Puyallup residents can request an appointment right from this page. 206-331-6475
Why is My Car Leaking Oil?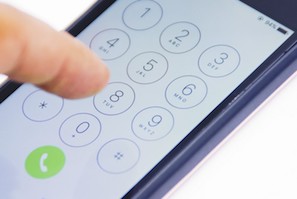 Ignoring an oil leak won't make it go away, but it will make it worse. During our full visual inspection during an oil change service, we try to locate where and why your vehicle is leaking oil. We know that even small oil leaks can deplete your engine of the oil it needs to keep running smoothly without overheating.
Also, small oil leaks are at high risk of becoming a major oil leak if not dealt with as soon as possible. Save yourself the headache and costly engine repair bills by taking care of the leak today! A few visible signs of an oil leak (or you can check your oil level every day):
Driveway oil spots
Engine smoke (under the hood)
Burnt oil smell
Bluish tailpipe smoke
If you are a resident of or work in the Puyallup area and are dealing with an oil leak, bring your car, pickup truck, SUV, or van to Full Throttle Auto Service before things get worse! 206-331-6475.