5-Star customer service with a personalized, honest, and convenient auto service experience

Come See Us for a Full Vehicle Inspection! We Check Everything to Include; Brakes, Suspension

We offer a FREE Battery, Starter, and Alternator inspection*! We are a Trusted Interstate Battery

FREE safety first brake inspection! What are your brakes telling you? Grinding, squeaking, shaking?

Come See Us for a FREE steering and suspension component visual inspection! If your vehicle becomes

With every Oil Change, we offer a FREE Full visual Inspection - Tires, Fluids, Brakes, etc. Oil is the lifeblood

Depending on the vehicle you have, your vehicle's Timing Belt should be changed between 60k-100k miles.
Why Is an Oil Change Important?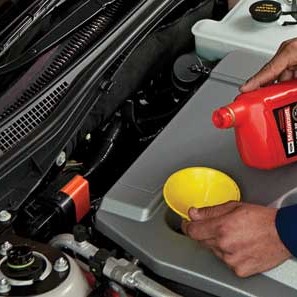 If you live or work in the Parkland area, you probably already know the value of keeping your vehicle in good running condition. You may not think that an oil change is all that important, but it's actually one of the best ways to extend the life of your vehicle.
An oil change is a standard maintenance procedure and is critical to your engine's health. Oil not only provides lubrication for a variety of moving parts, but it also stops corrosion on internal components, helps to keep your engine clean, and acts as a barrier between and around metal surfaces to prevent excessive wear.
Our oil change service near the Parkland area offers the following grades of engine oil:
Conventional
Synthetic blend
Fully synthetic
If you have been searching for an 'oil change near me' in the Parkland area, stop by Full Throttle Auto Service!
Oil Change Services Near the Parkland Area
How frequently should Parkland vehicle owners opt for oil change service? The mileage and time periods take into account your driving style, typical driving habits, as well as your vehicle's age. Many late-model vehicles include an oil monitoring system that lets you know when an oil change service is due.
Oil change service intervals vary greatly; from 1,000 to 15,000 miles or 3 to 6 months. Instead of guessing and spending time and money you don't need to, consult your owner's manual if you have one. Oil change service benefits include:
Better engine performance
Better gas mileage
Extended engine life
A decrease in harmful emissions
To make an oil change service appointment near the Parkland area, call 206-331-6475.
Why is My Car Leaking Oil?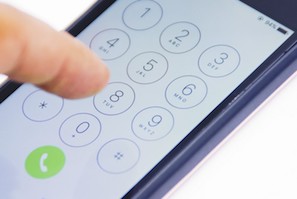 There are several reasons why your vehicle could develop an oil leak. The most common is a faulty engine gasket. Other reasons include oil pan damage, a worn-out or loosened oil drain plug, or an oil filter that is loose or misaligned.
When Parkland vehicle owners come in for an oil change service, we also do a free visual inspection for oil leaks and then determine where it is leaking and why it is. Oftentimes, inexpensive issues lead to higher-cost repairs later if an oil leak is not resolved.
Oil leak symptoms include:
Oil puddles
Burnt oil smell
Smoke from under the hood
Blue smoke from the tailpipe
If you are in the Parkland area, head to Full Throttle Auto Service for oil change services and oil leak repairs. 206-331-6475