5-Star customer service with a personalized, honest, and convenient auto service experience

Come See Us for a Full Vehicle Inspection! We Check Everything to Include; Brakes, Suspension

We offer a FREE Battery, Starter, and Alternator inspection*! We are a Trusted Interstate Battery

FREE safety first brake inspection! What are your brakes telling you? Grinding, squeaking, shaking?

Come See Us for a FREE steering and suspension component visual inspection! If your vehicle becomes

With every Oil Change, we offer a FREE Full visual Inspection - Tires, Fluids, Brakes, etc. Oil is the lifeblood

Depending on the vehicle you have, your vehicle's Timing Belt should be changed between 60k-100k miles.
Why Is an Oil Change Important?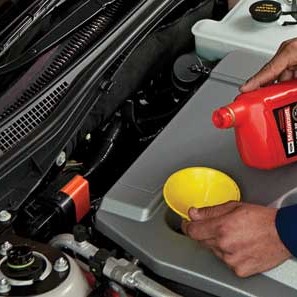 Your car is a big investment and making sure you are doing everything possible to extend its life only makes good sense. Routine oil changes are one of the most valuable things you can do to protect your investment.
An oil change is a standard maintenance procedure and is critical to your engine's health. Oil not only provides lubrication for a variety of moving parts, but it also stops corrosion on internal components, helps to keep your engine clean, and acts as a barrier between and around metal surfaces to prevent excessive wear.
We offer 3 different grades of oil for your next oil change:
Conventional
Synthetic blend
Fully synthetic
Full Throttle Auto Service offers the best oil change near me in the Midland area!
Oil Change Services Near the Midland Area
While it's certainly possible for you to change the oil yourself, our oil change service is a lot more convenient!
The time between oil changes varies greatly and takes into account your typical driving habits and style, along with the age of your vehicle. If your vehicle has an oil monitoring system, you don't have to worry about when an oil change service is needed...it will alert you!
If you do not have an onboard alert system, you may want to find or look up your car's manual for specific requirements on oil change service intervals. Our mechanics can also suggest the best timeframe to follow so that your engine stays healthy. Changing your engine oil on a regular basis provides:
Improved engine performance
Better gas mileage
Longer engine life
Less harmful emissions
A cleaner engine
Come by, request an appointment, or call us today. 206-331-6475.
Why is My Car Leaking Oil?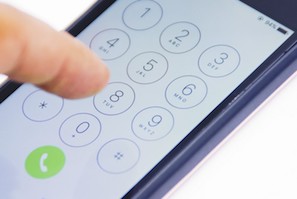 An oil leak is never a good thing. A small oil leak has a way of turning into a major oil leak which can quickly lead to engine damage. As part of our oil change service, we also perform a visual inspection to try and determine where and why your vehicle is leaking oil.
If Midland vehicle owners take a proactive approach to a small oil leak, you have a better chance of avoiding high-cost repairs in the future. While checking the oil level every day is one way to see if your car is losing oil, there are some simple, more apparent things you can watch for.
Driveway oil spots
Smoke from the engine (under the hood)
Burnt oil smell
Tailpipe puffing bluish smoke
If you work around or live in the Midland area and have discovered an oil leak, bring your vehicle to Full Throttle Auto Service before it gets worse! 206-331-6475.