5-Star customer service with a personalized, honest, and convenient auto service experience

Come See Us for a Full Vehicle Inspection! We Check Everything to Include; Brakes, Suspension

We offer a FREE Battery, Starter, and Alternator inspection*! We are a Trusted Interstate Battery

FREE safety first brake inspection! What are your brakes telling you? Grinding, squeaking, shaking?

Come See Us for a FREE steering and suspension component visual inspection! If your vehicle becomes

With every Oil Change, we offer a FREE Full visual Inspection - Tires, Fluids, Brakes, etc. Oil is the lifeblood

Depending on the vehicle you have, your vehicle's Timing Belt should be changed between 60k-100k miles.
Why Is an Oil Change Important?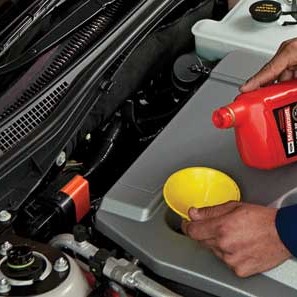 Most Lakewood vehicle owners know that an oil change is a standard maintenance procedure that is required to keep your car operating smoothly. While it's the simplest thing you can do to lengthen the life of your vehicle, it's also the easiest to put off!
Routine oil changes are crucial to the health of your engine in more ways than you might think. Oil lubricates several moving parts within your engine, stops corrosion on internal components, cleans deposit buildups, and reduces wear by creating a protective coating around metal surfaces.
Our oil change services include the following types of engine oil:
Conventional
Synthetic blend
Fully synthetic
If you live or work in the Lakewood community and are wondering where to get an oil change near me, come to Full Throttle Auto Service.
Oil Change Services Near the Lakewood Area
How often Lakewood residents bring a car in for an oil change service is based on several factors. It depends on your driving habits, driving style, and the age of your vehicle. Many cars today also have an oil life monitoring system that will alert you when it is time for an oil change service.
Recommended intervals between an oil change service range from 1,000 - 15,000 miles or 3 - 6 months. Because this isn't all that helpful, we suggest you review your owner's manual. The important thing is that an oil change is completed on time, and every time.
The benefits of an oil change service include:
Better engine performance
Improved fuel efficiency
Extended engine life
Reduction in harmful emissions
Keeps the engine cleaner
Believe it or not, your vehicle's engine oil is responsible for approximately 40% of your engine's cooling. To set up an oil change service near the Lakewood area, call 206-331-6475.
Why is My Car Leaking Oil?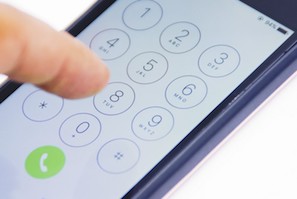 If you are concerned about an oil leak, our skilled mechanics will visually inspect your vehicle in an effort to determine where and why it is leaking oil. Many times, inexpensive small problems can turn into big, more costly problems if not dealt with in a timely fashion.
If you're like most vehicle owners, you're probably not checking your oil level every day. However, there are a few signs that will be obvious and hard to ignore. Things to watch for if there is an oil leak include:
Oil puddle on your driveway
Burnt oil smell
Smoke coming from under the hood
Blue smoke coming from the tailpipe
There are several reasons for oil leaks; from engine gaskets to oil pans. Let the experts at Full Throttle Auto Service near Lakewood take care of your leaking oil problems today! Request an appointment or call us at 206-331-6475.