5-Star customer service with a personalized, honest, and convenient auto service experience

Come See Us for a Full Vehicle Inspection! We Check Everything to Include; Brakes, Suspension

We offer a FREE Battery, Starter, and Alternator inspection*! We are a Trusted Interstate Battery

FREE safety first brake inspection! What are your brakes telling you? Grinding, squeaking, shaking?

Come See Us for a FREE steering and suspension component visual inspection! If your vehicle becomes

With every Oil Change, we offer a FREE Full visual Inspection - Tires, Fluids, Brakes, etc. Oil is the lifeblood

Depending on the vehicle you have, your vehicle's Timing Belt should be changed between 60k-100k miles.
Why Is an Oil Change Important?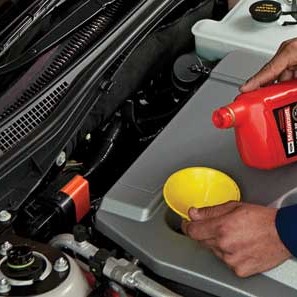 If you live or work on Joint Base Lewis-McChord, finding the time to schedule an oil change service may be difficult. But, when you consider the pros and cons of properly maintaining your vehicle, an oil change should be the first thing on your standard maintenance list.
All engines need oil, and your vehicle's engine relies on it heavily to reduce the friction (that equates to heat) caused by a variety of moving parts. Oil is actually responsible for performing upwards to 40% of the engine's cooling. The more you delay changing the oil, the more likely it is that the dirty oil will turn into sludge that will no longer be able to provide the necessary lubrication.
JBLM vehicle owners can choose from the following oil grades:
Conventional
Synthetic blend
Fully synthetic
If you want an oil change near me in JBLM, choose Full Throttle Auto Service!
Oil Change Services Near the JBLM Area
A routine and timely oil change service is vital to the overall health of your vehicle. When you compare the time and expense of changing the oil to the potential of engine repairs, an oil change is clearly the right course of action.
While it's true that an oil change service should be on time, every time, the timeframe varies. If your vehicle has an oil-life monitoring system, JBLM vehicle owners can simply rely on the oil change alert. Otherwise, the vehicle's age, make, and model is used to determine time intervals between oil changes.
It's also possible that the type of driving, and your style and driving habits, may warrant changing the oil more frequently.
Improved engine performance
Increased fuel efficiency
Lengthened engine life
A decrease in harmful emissions
A cleaner engine
Make an appointment online today or call 206-331-6475.
Why is My Car Leaking Oil?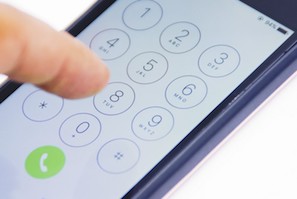 An oil leak is always a problem. Of course, JBLM car owners can constantly check the oil levels, and dump in another can of oil, but that doesn't change the fact that driving with an oil leak is a potential fire hazard.
The other thing you want to avoid is having a small oil leak turn into a large oil leak! We offer a free visual inspection with every oil change service to try and diagnose where, why, and the extent of the oil leak.
Some easy signs to watch for that indicate your vehicle is leaking oil:
Driveway oil spots
Engine smoking
Burnt oil smell
Bluish smoke from the tailpipe
Whether you live on base or work in the JBLM area, Full Throttle Auto Service is the place to go for oil change services and oil leak repairs! 206-331-6475