5-Star customer service with a personalized, honest, and convenient auto service experience

Come See Us for a Full Vehicle Inspection! We Check Everything to Include; Brakes, Suspension

We offer a FREE Battery, Starter, and Alternator inspection*! We are a Trusted Interstate Battery

FREE safety first brake inspection! What are your brakes telling you? Grinding, squeaking, shaking?

Come See Us for a FREE steering and suspension component visual inspection! If your vehicle becomes

With every Oil Change, we offer a FREE Full visual Inspection - Tires, Fluids, Brakes, etc. Oil is the lifeblood

Depending on the vehicle you have, your vehicle's Timing Belt should be changed between 60k-100k miles.
Why Is an Oil Change Important?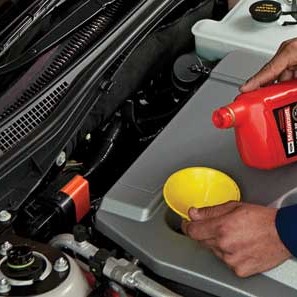 For all that an oil change does for your engine, regardless of the type of vehicle, regularly scheduled oil change service is vitally important!
One of the most important things an oil change for vehicle owners in Fircrest can do is to extend the life of your vehicle.
These are reasons why an oil change by one of our professionals is important:
Protects against corrosion
Provides proper lubrication
Cools engine components
Keeps engine free of debris & sludge
Improves mileage
Extends engine lifespan
Reduces future costly repairs
Achieves a higher resale value
While it is common for vehicle owners to delay or skip an oil change, regular oil changes are critical to the overall health of the engine.
Call us today to schedule oil change service that includes a free full visual inspection of tires, fluids, brakes, and a diagnosis of where and why you are experiencing an oil leak!
Oil Change Services Near the Fircrest Area
If you need an "oil change near me", our auto repair shop offers comprehensive oil change service and options for Fircrest vehicle owners.
From oil change service and vehicle inspection to tune ups and full engine swaps, our professional service technicians provide every customer with a proven 5-Star customer service experience.
If you are unsure about which oil change service is best for your vehicle in Fircrest, bring it into our shop and we can recommend the proper service for maintaining top performance.
Generally, your manual will define the grade and viscosity recommended for your particular vehicle; however, we understand with the vast number of options and choices available that you may prefer assistance in choosing among:
Conventional oil - derived from petroleum
Synthetic oil – non-conventional high-performance fluids
High mileage oil – for vehicles with 75,000+ odometer miles
Call today and let our professional technicians help you select the best option to keep your vehicle operating smoothly and at optimal levels.
Why is My Car Leaking Oil?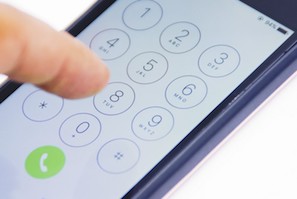 If there is evidence of oil leaking from the front of your car, or you notice your car leaking oil when parked, we can determine the cause.
An oil leak is a common issue frequently encountered by vehicle owners in Fircrest that can be caused by:
Worn rings and pistons
A damaged, worn, misaligned or unsecured oil plug
Missing or failed engine gasket
Damage to an oil pan or broken oil pan seals
High oil pressure
Corrosion in the oil coolant line
Whatever the specific cause, it is urgent that the oil leak be stopped as quickly as possible. If you are aware of an oil leak with the smell of burnt oil and blue smoke, it is vital that you address the issue without delay to avoid major damage to your engine.
One way to help prevent a major oil leak for Fircrest vehicle owners is to schedule service with us based on the vehicle manufacturer recommendation involving mileage.
Call Full Throttle Auto Services to schedule oil leak repair. Once you check our prices and high-quality services, you will be pleased that you called us for an appointment! 206-331-6475