5-Star customer service with a personalized, honest, and convenient auto service experience

Come See Us for a Full Vehicle Inspection! We Check Everything to Include; Brakes, Suspension

We offer a FREE Battery, Starter, and Alternator inspection*! We are a Trusted Interstate Battery

FREE safety first brake inspection! What are your brakes telling you? Grinding, squeaking, shaking?

Come See Us for a FREE steering and suspension component visual inspection! If your vehicle becomes

With every Oil Change, we offer a FREE Full visual Inspection - Tires, Fluids, Brakes, etc. Oil is the lifeblood

Depending on the vehicle you have, your vehicle's Timing Belt should be changed between 60k-100k miles.
Why Is an Oil Change Important?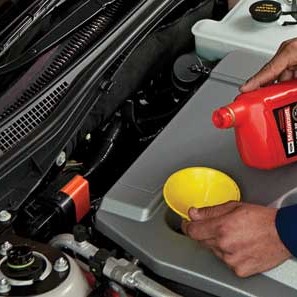 If you have a tendency to delay or skip an oil change, you may be running the risk of future costly engine repairs.
Whether you drive a small passenger sedan, an SUV, or a light-duty pickup truck or minivan, a regular oil change is critical to the health of your engine. Oil change service should be performed on a timely basis every time.
With our low oil change prices, and the fact that we perform a full visual inspection with every oil change for DuPont vehicle owners, you can effectively keep your vehicle engine running at optimal capacity to avoid:
Corrosion from natural elements & contaminants
Generating excessive friction causing your engine to wear out
Damage to engine parts from excessive heat
Lower mileage and reduced engine lifespan
Future costly repairs
If you suspect a large or small oil leak in your vehicle, and you live or work in the DuPont area, call us today to schedule an appointment.
Oil Change Services Near the DuPont Area
While oil change services for vehicle owners are routine, the amount of time between services varies.
Variables can include the types of driving, and the make, model, age and mileage of the vehicle. That is why it is best to rely on the recommended mileage requirements stated in your owner's manual or on your dashboard alert, rather than time.
When you choose us for your oil change services, you can be assured of getting the right grade of oil for your vehicle, whether your engine requires:
Conventional oil petroleum derivative
Synthetic oil blend
Fully-synthetic oil
High mileage oil
Our expert service professionals provide timely oil change services along with a free full visual inspection of tires, fluids, brakes and more.
If you live or work near DuPont and need oil change services near me, call today to schedule an appointment with us.
Why is My Car Leaking Oil?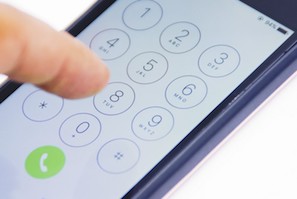 One of the simplest solutions for preventing a major oil leak is to change the oil as recommended by the vehicle manufacturer, or following an alert from your vehicle monitoring system.
An oil leak for DuPont vehicle owners is a common occurrence that can be caused by:
Worn or bad gaskets
An unsecured or damaged oil plug
High oil pressure
Oil coolant line corrosion
Worn rings and pistons
Damaged oil pan
It is important that the oil leak be stopped as soon as possible to avoid a potential hazardous fire. If you are aware of evidence of an oil leak, or experience the smell of burnt oil, or blue smoke from the engine or tailpipe, we recommend taking your vehicle in immediately for diagnosis by an expert service professional.
If you are skipping or waiting far too long between changing oil intervals, the oil in your vehicle may become dirty, causing engine component erosion and a subsequent large or small oil leak.
Call Full Throttle Auto Services today to schedule oil leak repair for your DuPont vehicle. Our expert service professionals will perform a thorough inspection to diagnose where and why your vehicle is leaking oil! 206-331-6475