5-Star customer service with a personalized, honest, and convenient auto service experience

Come See Us for a Full Vehicle Inspection! We Check Everything to Include; Brakes, Suspension

We offer a FREE Battery, Starter, and Alternator inspection*! We are a Trusted Interstate Battery

FREE safety first brake inspection! What are your brakes telling you? Grinding, squeaking, shaking?

Come See Us for a FREE steering and suspension component visual inspection! If your vehicle becomes

With every Oil Change, we offer a FREE Full visual Inspection - Tires, Fluids, Brakes, etc. Oil is the lifeblood

Depending on the vehicle you have, your vehicle's Timing Belt should be changed between 60k-100k miles.
Full Brake Service for University Place Vehicles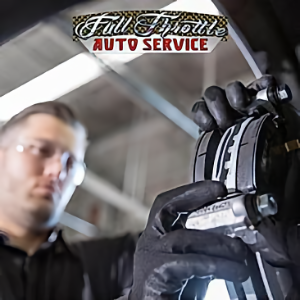 To ensure the safety and reliability of your vehicle, it's important to have its brakes checked regularly. A comprehensive brake service, including brake repair and brake pad replacement as needed, is essential to keep your vehicle in top condition and minimize the risk of a failure.
When it comes to brake service, University Place residents can trust our expert technicians to get the job done right. We have the knowledge, skills, and tools to effectively diagnose and repair any vehicle issue, ensuring your vehicle's safety and reliability.
You can trust our shop for top-notch brake service, brake repair, and brake pad replacement. Don't take chances with your vehicle's ability to stop - trust the experts at our shop for reliable brake repair and brake pad replacement.
Our full brake service for University Place residents includes:
Thorough system check
Fluid level inspection
Surface cleaning
New pads installed
Rotor smoothing
Caliper alignment
Call 253-254-2588 today and make an appointment, you will not be disappointed!
Brake Repair for a Standard or Customized Brake System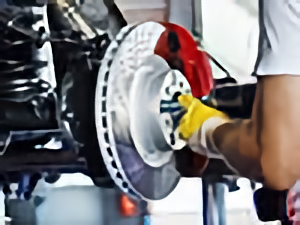 No matter what type of system your vehicle has, our technicians are equipped to handle any brake repair you may need. From routine jobs to more complex issues, we have the knowledge and experience to get the job done right.
If you're experiencing worn pads on your car or truck, we have you covered. Our shop in University Place can replace them with new, high-quality pads that will keep your vehicle stopping safely and reliably. And if your rotors are warped or damaged, we can replace those too.
Our skilled technicians can repair or replace any components, including calipers, master cylinder, ABS system, and booster, to ensure that your vehicle is functioning optimally and reliably.
We provide University Place residents the following with our brake service:
Install new pads
Replace damaged rotors
Repair faulty calipers
Fix master cylinder issues
Repair damaged lines
Restore booster functionality
Call us today to schedule an appointment.
Why Choose Us for Rotors & Brake Pad Replacement in University Place?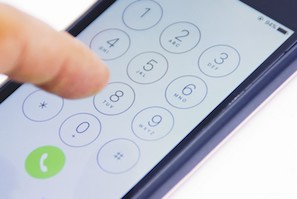 If you're looking for top-quality f services near University Place, look no further than our shop. Our skilled technicians are dedicated to providing the highest level of service and expertise to keep your vehicle functioning at its best. When you need brake pad replacement, we have you covered.
We provide the highest quality workmanship and customer satisfaction. Our competitive pricing ensures that you get the best value for your investment. Plus, all of our brake pad replacement services come with a warranty for your peace of mind.
University Place residents choose to make the drive to our shop because we have:
Skilled techs
Quality components
Competitive pricing
Prompt service
Customer happiness
Guaranteed workmanship
Conveniently located
Call Full Throttle Auto Services today at 253-254-2588 to schedule your brake service or brake repair appointment.