5-Star customer service with a personalized, honest, and convenient auto service experience

Come See Us for a Full Vehicle Inspection! We Check Everything to Include; Brakes, Suspension

We offer a FREE Battery, Starter, and Alternator inspection*! We are a Trusted Interstate Battery

FREE safety first brake inspection! What are your brakes telling you? Grinding, squeaking, shaking?

Come See Us for a FREE steering and suspension component visual inspection! If your vehicle becomes

With every Oil Change, we offer a FREE Full visual Inspection - Tires, Fluids, Brakes, etc. Oil is the lifeblood

Depending on the vehicle you have, your vehicle's Timing Belt should be changed between 60k-100k miles.
Full Brake Service for South Hill Vehicles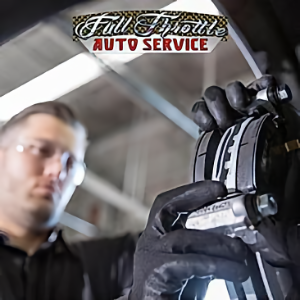 A few benefits of regularly scheduled brake service for South Hill, WA, vehicles include extending the life of the brake pads and rotors, drum brake components, or brake calipers, improved brake performance, and reduced brake-related noises.
Whether you have a standard or customized brake system, we offer brake repair, rotors and brake pad replacement, or full brake service to help keep you safe while driving your vehicle.
You will know you need brake service when you experience:
Screeching, squeaking, or grinding sounds when braking
Vibration or reduced resistance in the pedal while braking
Vehicle wobbling or pulsating at highway speeds
A shaking steering wheel
Vehicle pulling to one side when braking
Our expert mechanics can define the reasons for your brake-related issues, such as damaged rotors, brittle brake pads resulting from overheating, low brake fluid, or oil leaking onto the rotors or pads.
Call or visit us online to schedule an appointment for brake service near me. We provide recommmendations or options before performing any brake service work following our inspection.
Brake Repair for a Standard or Customized Brake System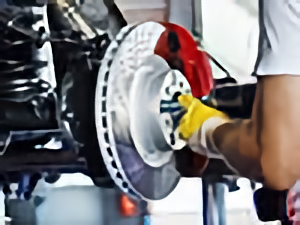 Our expert mechanics conduct brake repair services on standard or customized brake systems to keep our South Hill customers safe!
As a locally owned and operated full-service auto shop, we are committed to earning your trust as the best brake repair shop in the community. Call or visit us online to schedule recalibration, brake replacement, and brake repairs by our certified brake specialists at more affordable prices and reliability than our competition.
Following full brake inspection and diagnostic testing, we provide our South Hill customers with the results and why precision repairs are required.
Our regular brake repairs include the following:
Brake caliper tuneups
Shoe replacement
Brake line replacement
Brake fluid replacement (bleeding)
Master cylinder replacement
Mechanical parts replacement
Call or visit our website to book an appointment at the best place to get brakes done!
Why Choose Us for Rotors & Brake Pad Replacement in South Hill?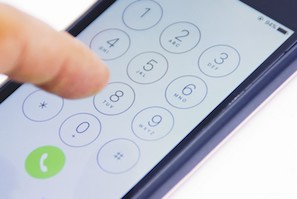 Rotors and brake pad replacement are critical for reliable braking and maximum safety.
We recommend brake pad replacement at the first sound of squealing as you hit the brakes. Leaving bad brake pads on your vehicle can result in irreparable damage to your brake rotors.
When you come into our shop for an oil change, schedule enough time to have your brake pads checked to avoid the risk of damaging the disk or having brakes that cannot stop your vehicle. We carry brake pad replacements for every major brand on the market today!
These are a few reasons why South Hill vehicle owners choose us for rotors and brake pad replacement:
Locally owned & operated
Our free visual brakes inspection
Certified mechanics that diagnose & repair brakes with expert precision
Our longstanding reputation for honest & hassle-free service
Call Full Throttle Auto Services or visit our website to schedule an appointment with the region's top brake shop! 253-254-2588