5-Star customer service with a personalized, honest, and convenient auto service experience

Come See Us for a Full Vehicle Inspection! We Check Everything to Include; Brakes, Suspension

We offer a FREE Battery, Starter, and Alternator inspection*! We are a Trusted Interstate Battery

FREE safety first brake inspection! What are your brakes telling you? Grinding, squeaking, shaking?

Come See Us for a FREE steering and suspension component visual inspection! If your vehicle becomes

With every Oil Change, we offer a FREE Full visual Inspection - Tires, Fluids, Brakes, etc. Oil is the lifeblood

Depending on the vehicle you have, your vehicle's Timing Belt should be changed between 60k-100k miles.
Full Brake Service for Midland Vehicles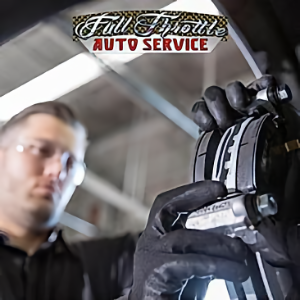 We offer full inspection and brake service for Midland vehicles to ensure they are working properly.
A few of the telltale signs indicating they are not working properly and likely in need of brake service include:
Squeaking or screeching
Grinding sounds when braking
Shaking steering wheel
Pulsating vehicle at highway speeds
Pulling to one side when braking
Resistance reduction in brake pedal
Loss of stopping power
We can help keep you safe and extend the life of your brakes with full brake service or brake repair by our professional team that starts with a complete brake system inspection. Following their assessment, they review their findings with you along with recommendations prior to performing brake service work.
We are careful to maintain affordable brake service costs because of the potential risk associated with neglecting brake repairs.
Call Full Throttle Auto Services today at the first indication of brake problems as an investment in your safety!
Brake Repair for a Standard or Customized Brake System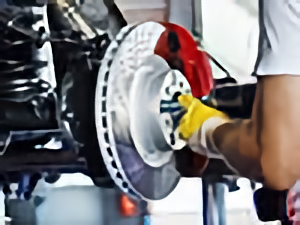 When you bring your vehicle into our auto shop, we can conduct a brake inspection to tell you if brake repair for your standard of customized brake system is recommended.
The findings of our inspection are shared with our customers in the Midland area prior to performing brake repair services that may include some or all of the following, but not limited to:
Brake pads or shoes replacement
Hardware replacement
Brake booster
Wheel cylinder hoses
Brake lines
Discs or drums
Master cylinder
….and more
Whether we are conducting brake repair service on a standard brake system or customized brake system, we are careful to advise Midland vehicle owners of services that we know are essential to their safety, as well as issues that may require attention at a future date.
Call us today for services at a fair and reasonable brake repair cost. We are the best place to get brakes done!
Why Choose Us for Rotors & Brake Pad Replacement in Midland?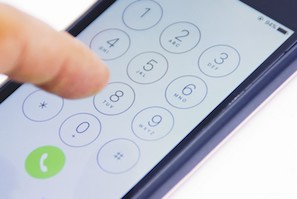 There are certain vehicle parts that are replaced in pairs, with rotors & brake pad replacement frequently in that category.
In general, rotors and brake pad replacement are recommended together, but the best way to determine their condition is to have a visual inspection by our expert professionals at the same time.
The most complete brake service includes full brake pad replacement and rotors; however, if your budget is tight and your brake rotors are above the recommended minimum level, and it is not a requirement of the vehicle manufacturer, we may resurface the rotors as an acceptable approach.
These are a few reasons to choose us for rotors and brake pad replacement for your vehicle in Midland:
Locally owned and operated
Experts that know how to change brake pads & rotors
5-Star customer service & reviews
Our free visual brakes inspection
Call Full Throttle Auto Services for rotors and brake pad replacement at prices you can afford! 206-331-6475