5-Star customer service with a personalized, honest, and convenient auto service experience

Come See Us for a Full Vehicle Inspection! We Check Everything to Include; Brakes, Suspension

We offer a FREE Battery, Starter, and Alternator inspection*! We are a Trusted Interstate Battery

FREE safety first brake inspection! What are your brakes telling you? Grinding, squeaking, shaking?

Come See Us for a FREE steering and suspension component visual inspection! If your vehicle becomes

With every Oil Change, we offer a FREE Full visual Inspection - Tires, Fluids, Brakes, etc. Oil is the lifeblood

Depending on the vehicle you have, your vehicle's Timing Belt should be changed between 60k-100k miles.
Full Brake Service for Fircrest Vehicles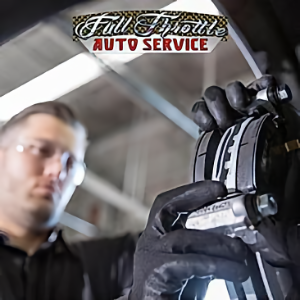 Your vehicle's brakes play a vital role in its overall performance and safety. That's why it's important to schedule a brake service and repair on a regular basis. Our experts will inspect your vehicle thoroughly, provide the necessary repairs, and take the steps to keep your vehicle operating at its best.
Our technicians are trained to perform brake repair with precision and expertise. If you're a Fircrest resident in need of brake service, you can count on us to provide the top-quality service your vehicle deserves.
We're the experts you can rely on in Fircrest. So, if you want to keep your vehicle's systems in top shape, look no further than our shop.
We understand the importance of brake service for your vehicle's safety and performance. That's why we offer top-quality services for residents. Our skilled technicians will diagnose and repair any issue with precision and care, ensuring your complete satisfaction.
Our full brake service for Fircrest residents includes:
Comprehensive inspection
Check fluid levels
Clean surfaces
Replace pads
Resurface rotors
Adjust calipers
If you need a brake pad replacement, give us a call today at 253-254-2588 to schedule your appointment and experience the peace of mind that comes with top-quality services.
Brake Repair for a Standard or Customized Brake System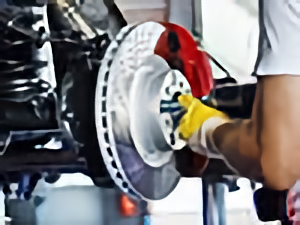 Whether you have a standard or customized system, you can trust our technicians to provide top-quality brake repair and keep your vehicle safe on the road. Our technicians in Fircrest are trained to perform expert brake pad replacement to keep you and your passengers safe on the road.
When you bring your vehicle to us for brake repair, we'll perform a thorough inspection to identify any issues. Whatever the issue, our technicians have the knowledge and experience to solve it quickly and effectively, so you can drive with confidence.
We provide residents the following brake pad replacement services:
Replace worn pads
Install new rotors
Fix faulty calipers
Repair line damage
Restore booster performance
Call us today to schedule a brake repair appointment.
Why Choose Us for Rotors & Brake Pad Replacement in Fircrest?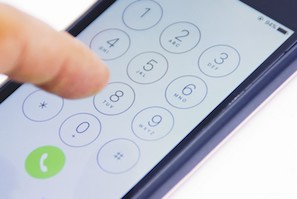 At our shop near Fircrest, we take pride in our commitment to providing exceptional service. Give us a call today to experience the difference our expertise can make.
We understand that reliable parts are essential to your safety on the road. That's why we're committed to providing high-quality brake pad replacement at competitive prices. Our skilled technicians use only high-quality parts.
Fircrest residents choose to make the drive to our shop because we have:
Expert technicians
Quality parts used
Affordable pricing
Fast turnaround times
Focus on customer satisfaction
Warranted pad replacement
Full Throttle Auto Services has you covered for brake repair. Contact us today at 253-254-2588 to schedule your appointment and experience the peace of mind that comes with top-quality brake service.