5-Star customer service with a personalized, honest, and convenient auto service experience

Come See Us for a Full Vehicle Inspection! We Check Everything to Include; Brakes, Suspension

We offer a FREE Battery, Starter, and Alternator inspection*! We are a Trusted Interstate Battery

FREE safety first brake inspection! What are your brakes telling you? Grinding, squeaking, shaking?

Come See Us for a FREE steering and suspension component visual inspection! If your vehicle becomes

With every Oil Change, we offer a FREE Full visual Inspection - Tires, Fluids, Brakes, etc. Oil is the lifeblood

Depending on the vehicle you have, your vehicle's Timing Belt should be changed between 60k-100k miles.
Auto Repair & Maintenance Services Near University Place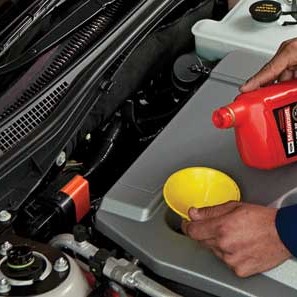 If you are a resident of or commuting to the University Place area and want to locate the best auto repair shop near you, head to Full Throttle Auto Service.
University Place residents who want to keep their vehicles in good condition know that it takes more than a tank full of gas. Auto repair maintenance plays a big part in protecting your investment and avoiding excessive auto repair bills in the future. For example, engine oil lubricates moving parts, prevents corrosion, cleans deposits, and forms a barrier between metal surfaces. Routine oil changes are one of the most important things you can do for your car.
Our auto repair shop near the University Place community can take care of your standard maintenance requirements and get you back on the road quickly. Standard auto repair services for maintaining your vehicle's performance include:
Engine tune-ups
Replacing batteries
Replacing filters
Replacing brake pads, rotors
Oil Changes
Rotating tires
Timing belts/chains
For auto repairs and maintenance services near the University Place area, call 206-331-6475.
Full-Service Car Repairs - Tune-Ups to Engine Swaps!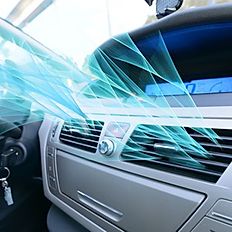 Full service refers to the car repair services we provide, and the fact that our mechanics are capable of working on all vehicle makes and models! Check out our European Car Services page for a complete list of foreign and American-made vehicles.
Dependable transportation is a big deal whether you're using your vehicle for personal reasons or commuting to and from the University Place area for work. Delaying required car repairs only makes matters worse and can result in higher, more costly repairs later on.
Our services pages tell you what to look for when a system is having problems. Having car repairs done before a total system failure can lessen the cost and repair time. Major vehicle systems include:
Electrical
Brakes
Suspension and Steering
AC/Heating
We can handle all of your car repair requirements in University Place. Give us a call at 206-331-6475 today.
Our Auto Repair Shop Difference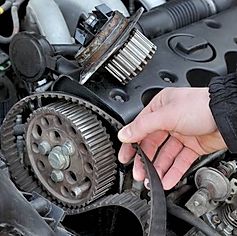 We are sure you will notice that our auto repair shop is unlike other shops in and around University Place.
Part of what makes us unique is our dedication to perfection and our commitment to 5-star customer service. These high standards are visible in every car repair service we offer. Also, because we are family-owned and operated, we are pleased to give every customer a personalized, honest, and convenient auto repair service experience.
Our skilled mechanics will be happy to address any questions you have or help you with car maintenance requirements. University Place residents will also appreciate:
Military discounts
Senior discounts
Transparent prices
BBB accredited
Financing available
5-star reviews
Visit Full Throttle Auto Service today or get a hold of us at 206-331-6475.