5-Star customer service with a personalized, honest, and convenient auto service experience

Come See Us for a Full Vehicle Inspection! We Check Everything to Include; Brakes, Suspension

We offer a FREE Battery, Starter, and Alternator inspection*! We are a Trusted Interstate Battery

FREE safety first brake inspection! What are your brakes telling you? Grinding, squeaking, shaking?

Come See Us for a FREE steering and suspension component visual inspection! If your vehicle becomes

With every Oil Change, we offer a FREE Full visual Inspection - Tires, Fluids, Brakes, etc. Oil is the lifeblood

Depending on the vehicle you have, your vehicle's Timing Belt should be changed between 60k-100k miles.
Auto Repair & Maintenance Services Near Puyallup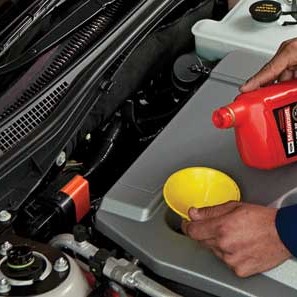 If you are a vehicle owner, sooner or later, you will be looking for an auto repair shop near me in Puyallup. When that time comes, we hope you will head to Full Throttle Auto Service! Our car repair services cover standard maintenance items as well as auto repairs for every component or system within your vehicle.
It's a well-known fact that keeping your car in good running condition requires ongoing maintenance. Whether you live in or work in the Puyallup area, coming in for a simple oil change is one of the best things you can do for your car.
Our auto repair specialists will take care of your maintenance requirements, including oil changes and:
Battery replacements
Brake services – pads and rotors
Filter replacements
Tire rotations
Tune-ups
We also offer Puyallup residents a full vehicle inspection service. Think of it as a health check-up for your vehicle. It's particularly valuable if you are getting ready for a road trip or you want to make sure your car is in good condition for the upcoming season.
Full-Service Car Repairs - Tune-Ups to Engine Swaps!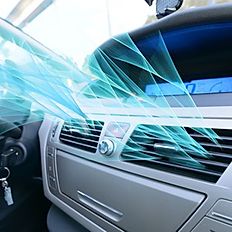 One of the many reasons we are the preferred auto repair shop in the Puyallup area is because our car repair services cover both maintenance and complex repairs. Further, we offer auto services on every make and model! Check out our European Car Services page for a complete listing of American made and overseas manufacturers.
While there is never a 'good' time for car repairs, putting them off will do more harm than good. Many times, you can avoid high-cost repair bills by knowing what to watch for when a system starts to fail. Take a look at our car repair pages for symptoms or signs that a problem is developing.
Vehicle systems that can require car repair services include:
Electrical
Braking
Suspension and Steering
Heating and Air Conditioning
Don't put off today what will only be worse tomorrow! We encourage our Puyallup neighbors to stop by or give us a call today! 206-331-6475.
Our Auto Repair Shop Difference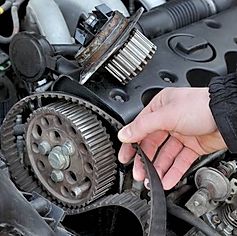 When we opened our auto repair shop near Puyallup, we were committed to doing things differently than the majority of other auto shops in the area. From the beginning, all of our customers have received a convenient, personalized, and honest auto service experience.
Our sustained 5-Star customer service and our dedication to perfection are present in every auto repair service we provide. If you have questions or would like to know about maintenance procedures, our technicians are happy to chat with you. We want you to keep your vehicle in good running order instead of spending your time in a car repair shop!
Discounts for military & seniors
Transparent hourly rates
Available financing
BBB accredited
Come to Full Throttle Auto Service for all of your auto repair needs in Puyallup. 206-331-6475