5-Star customer service with a personalized, honest, and convenient auto service experience

Come See Us for a Full Vehicle Inspection! We Check Everything to Include; Brakes, Suspension

We offer a FREE Battery, Starter, and Alternator inspection*! We are a Trusted Interstate Battery

FREE safety first brake inspection! What are your brakes telling you? Grinding, squeaking, shaking?

Come See Us for a FREE steering and suspension component visual inspection! If your vehicle becomes

With every Oil Change, we offer a FREE Full visual Inspection - Tires, Fluids, Brakes, etc. Oil is the lifeblood

Depending on the vehicle you have, your vehicle's Timing Belt should be changed between 60k-100k miles.
Auto Repair & Maintenance Services Near Parkland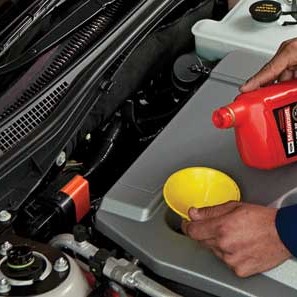 If you want the best automotive repair solutions near the Parkland area, bring your vehicle to Full Throttle Auto Service. Our auto repair shop offers all of the services you need to repair or maintain your vehicle.
From standard maintenance items, like oil changes or brake services, to more comprehensive auto repairs, our highly skilled technicians will have you back driving on Parkland roads quickly.
Our maintenance auto repair services will keep your vehicle running smoothly and can even help prevent future car repairs!
Car batteries
Oil change
Transmission fluid
Brake pads and rotors
Filter replacement
Tire rotation
Tune-ups
Also, you might want to consider a full vehicle inspection, so you know what's going on with your car. We inspect suspension, fluids, brakes, and lights, and then perform a road test. This can be helpful to prepare your vehicle for the next season or to make sure all is good before you head out on a road trip.
If you live or work in the Parkland area and are searching for expert car repair services you can rely on, call 206-331-6475.
Full-Service Car Repairs - Tune-Ups to Engine Swaps!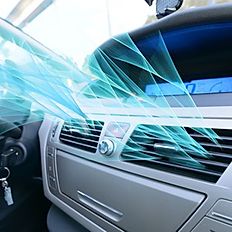 We offer auto repair services on all makes and models! So, whatever type of vehicle you drive, we have you covered. Along with General Motors, Chrysler, and Ford, we also perform German, British, Chinese, Italian, Korean, French, and Japanese car repairs.
Parkland residents, like most of us, depend upon their vehicles for commuting to work or driving for pleasure. Car repairs never come at a good time but taking care of the problem as soon as possible is necessary. Keeping you and your family safe and taking care of your investment is important.
Car repair services cover systems and specific components including:
Electrical - alternator, casing, connections, and batteries
Brakes - master & wheel cylinders, hoses, and brake lines
Suspension & Steering - shocks/struts, and tires
AC/Heating System - air ducts, blower units, and controls
When you know what to look for and notice the symptoms before the component fails, you may be able to save yourself a bigger car repair bill!
Our Auto Repair Shop Difference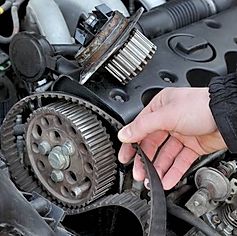 We believe that the way we do business differs greatly from most auto repair shops in the Parkland area. You can expect a personalized, honest, convenient, and friendly experience at our auto repair shop.
Our skilled technicians are happy to answer your questions or give you information on maintenance procedures. Our goal is to help you get the most from your vehicle, instead of spending your time with car repairs!
Military discounts
Senior discounts
Hassle-free environment
BBB accredited
Financing available
5-star reviews
Transparent service rates
Family owned and operated
For unparalleled car repair service including the best price on parts or products, give Full Throttle Auto Service a call. 206-331-6475