5-Star customer service with a personalized, honest, and convenient auto service experience

Come See Us for a Full Vehicle Inspection! We Check Everything to Include; Brakes, Suspension

We offer a FREE Battery, Starter, and Alternator inspection*! We are a Trusted Interstate Battery

FREE safety first brake inspection! What are your brakes telling you? Grinding, squeaking, shaking?

Come See Us for a FREE steering and suspension component visual inspection! If your vehicle becomes

With every Oil Change, we offer a FREE Full visual Inspection - Tires, Fluids, Brakes, etc. Oil is the lifeblood

Depending on the vehicle you have, your vehicle's Timing Belt should be changed between 60k-100k miles.
Auto Repair & Maintenance Services Near Fircrest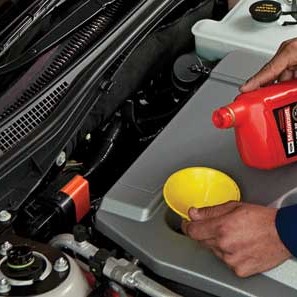 Are you reaching out to friends or family or relying on searching the net for auto repair shops near me in the Fircrest area? If you want an auto shop that offers you the most reliable solution for your vehicle, come to Full Throttle Auto Service.
Our services cover a variety of auto repairs as well as routine maintenance requirements. Maintaining your car takes money, time, and energy, but it's one of the smartest things you can do. Not only are you protecting your investment and improving performance, but you are also increasing the safety of your passengers.
Whether you reside in or commute to the Fircrest area every day, our auto repair crew can take on any of your standard maintenance procedures quickly and efficiently.
Battery replacements
Braking components - brake pads / shoes, rotors
Conventional, synthetic, or European oil changes
Tire rotations
Don't put off today what will only keep bugging you tomorrow. Give us a call today! 206-331-6475
Full-Service Car Repairs - Tune-Ups to Engine Swaps!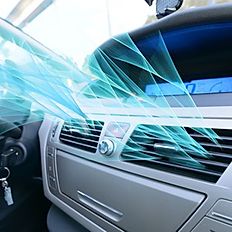 We are your full-service auto shop for car repairs close to the Fircrest community. There aren't any car repairs we can't do, and we are capable of working on ALL makes and models. With a team of skilled technicians, you can count on us for tuning up your engine or replacing it!
Your vehicle has many internal systems that work independently or as part of the whole, and there are signs you can watch for that may indicate when a system is beginning to fail (review the symptoms on our services pages). If possible, repairing system components is a better option than waiting until the entire system fails.
Vehicle systems that can require car repairs include:
Heating and Air Conditioning
Electrical system
Suspension and Steering
Braking
If Fircrest car owners have questions or concerns about symptoms they are experiencing, get a hold of us at 206-331-6475.
Our Auto Repair Shop Difference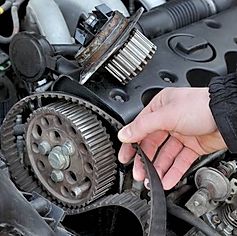 From the moment we opened our doors, our goal was to provide the best customer service and high-quality car repairs and maintenance procedures. We are very proud that we have achieved those goals, and today have a solid reputation for 5-Star customer service.
Why are we preferred over other auto repair shops in the Fircrest area? Because you will always find a convenient, hassle-free, honest, and personalized automotive service experience.
We believe you should get all you can out of your vehicle so, if you would like to know more about maintenance procedures, we are happy to share our knowledge.
BBB accredited
Published hourly rates
Military discounts
Senior discounts
Family owned and operated
Auto repair financing available
Call or come into Full Throttle Auto Service for your car repair and maintenance services in Fircrest. 206-331-6475