5-Star customer service with a personalized, honest, and convenient auto service experience

Come See Us for a Full Vehicle Inspection! We Check Everything to Include; Brakes, Suspension

We offer a FREE Battery, Starter, and Alternator inspection*! We are a Trusted Interstate Battery

FREE safety first brake inspection! What are your brakes telling you? Grinding, squeaking, shaking?

Come See Us for a FREE steering and suspension component visual inspection! If your vehicle becomes

With every Oil Change, we offer a FREE Full visual Inspection - Tires, Fluids, Brakes, etc. Oil is the lifeblood

Depending on the vehicle you have, your vehicle's Timing Belt should be changed between 60k-100k miles.
Auto Repair & Maintenance Services Near DuPont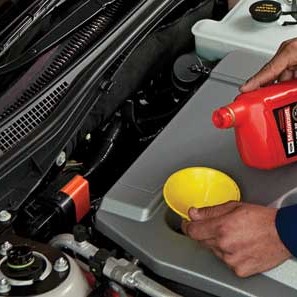 If you live or work near the DuPont, WA area and have been searching for an "auto repair shop near me," we hope you choose Full Throttle Auto Service!
DuPont vehicle owners who want to keep their car, van, SUV, or pickup truck in good running condition know it takes more than air in the tires and gas in the tank. Routine auto repair maintenance goes a long way in preserving your investment and alleviating the need for high-cost repairs in the future.
For example, having your oil changed regularly is critical to the health of your engine. It not only lubricates moving parts, but it also stops corrosion on internal components, cleans deposit buildup, and creates a protective barrier on metal surfaces that reduces wear.
Our auto repair shop close to the DuPont community offers maintenance procedures that can improve performance, heighten passenger safety, and provide a more comfortable, smoother ride.
Oil changes
Engine tune-ups
Rotating tires
Replacing filters
Replacing brake pads, rotors
Replacing batteries
Timing belts/chains
For comprehensive auto repairs and car maintenance services close by the DuPont area, call 206-331-6475.
Full-Service Car Repairs - Tune-Ups to Engine Swaps!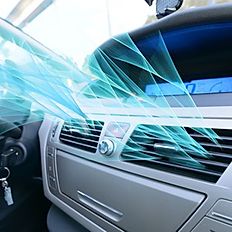 As a full-service auto repair shop, we offer a large variety of car repair services and maintenance procedures. In addition, our highly experienced mechanics have the necessary skills to work on every make/model vehicle!
Reliable transportation is a big concern for those that work in the DuPont area as well as residents who typically need a vehicle for personal use. Waiting on inevitable car repairs will not make them less necessary; rather it will probably make them worse!
We outline what symptoms to watch for when a vehicle system begins to fail. Many times, the cost of car repairs may be less if problems are addressed before there is a complete system failure.
Electrical
Brakes
Suspension and Steering
AC/Heating
Don't wait! Call us today at 206-331-6475.
Our Auto Repair Shop Difference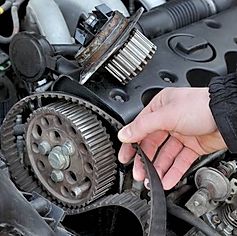 What makes us different than many other auto repair shops in and around DuPont is our devotion to achieving perfection and our pledge to 5-star customer service. These inherent traits are reflected in every auto service we perform.
We are also well known for a hassle-free environment. Our commitment is to offer every customer a fair, honest, and convenient automotive repair experience with expert service you can depend on.
Other great reasons to choose us to include:
BBB accredited
Military discounts and senior discounts
Transparent prices and financing available
5-star reviews
Family owned and operated
Visit Full Throttle Auto Service today. Stop by or call 206-331-6475.